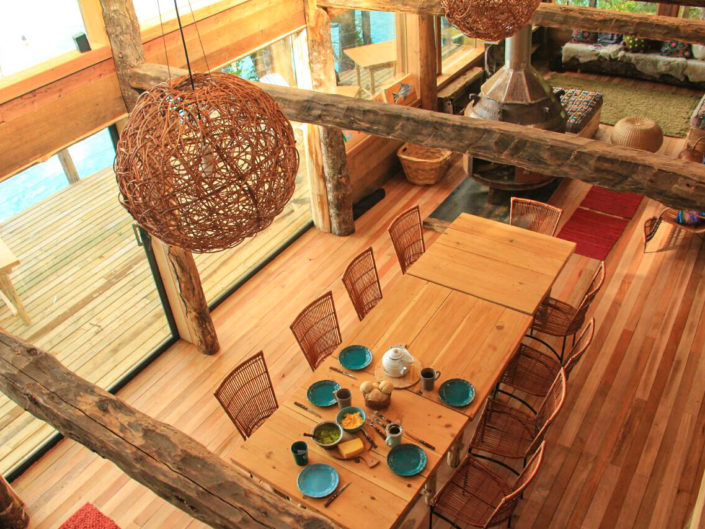 El lugar de encuentro.
Ven a disfrutar de un rica pizza con una cerveza artesanal producida a pocos metros de distancia y para que decir, con un atardecer en la terraza sobre el río color turquesa mirando las cordilleras nevadas al fondo del valle.
Este es el punto de encuentro entre locales y turistas ya que es uno de los pocos restaurantes de la zona y con un ambiente y una vista acogedora para todos.
El menú consiste en pizzas, ensaladas y un plato del día. Los ingredientes van variando ya que nos abastecemos principalmente de los productores locales tratando de apoyar la economía local y disminuir la huella de carbono.
The meeting place
Come and enjoy a delicious pizza with a craft beer produced a few meters away. Eat on the terrace which overlooks the turquoise river and the snowy peaks at the end of the valley.
This is an intersection of locals and tourists, as it is one of the few restaurants in the area. It has a warm environment welcoming for everyone.
The menu consists of pizzas, salads, and a plate of the day. The ingredients are constantly changing since as we source our produce from local farmers, supporting the local economy and reducing our carbon print.