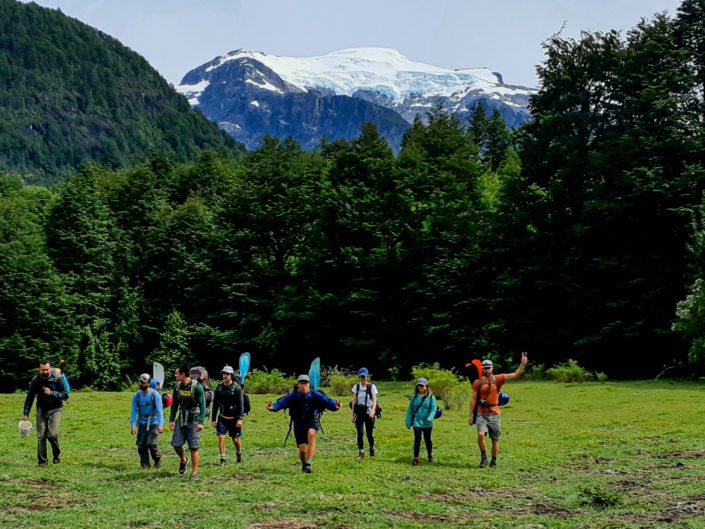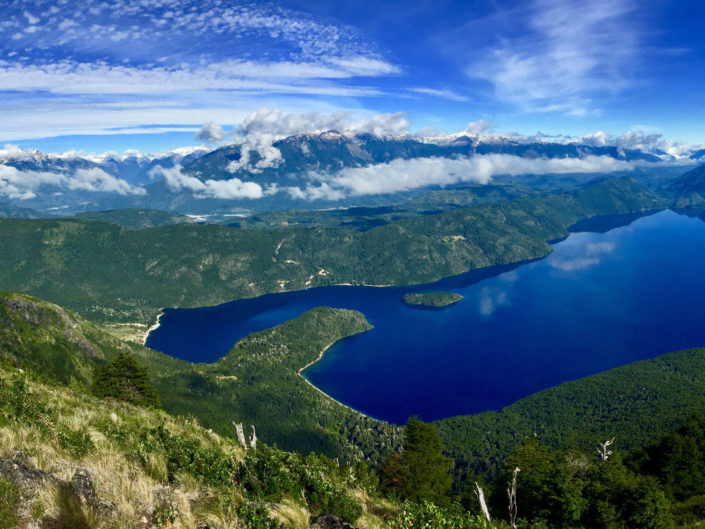 Lakes, rivers and ancient forests
The Puelo River valley has a large network of trails that connect lakes and valleys and towns.
Blue Lake – Las Rocas Lake
The hike begins at the Mapocho River and after an hour's walk you will reach Lago Azul. Here you take a boat that crosses you to the other end of the lake where another walk begins for another hour and you arrive at Lago Las Rocas. There you take another boat that takes you to the southern shore of the lake where you walk again for 40 minutes to reach the highway.
Blue Lake – Lower Lake
This hike begins at the Mapocho River to walk to Lago Azul, after an hour of walking you will arrive at Lago Azul, there you will cross the lake in a boat and then walk to the Inferior Lake bordering Lake Las Rocas for 6 hours. Then you take a boat to cross to the southern slope of the Lower Lake and walk for 40 minutes to reach the highway. There is also the option of taking a boat to cross Las Rocas Lake, saving 5 hours of walking.
– Puerto Urrutia – Ventisquero River
This trail runs along the southern bank of the Puelo River, reaching the lower part of the Ventisquero River, approximately 2 hours. You can walk back or take a boat.
Llanada Grande – Lago Azul
This walk starts from the El Salto sector in Llanada Grande arriving after 2.5 hours you arrive at Lago Azul, then it returns by the lower route towards the Mapocho River.